We can't get this product anymore
We are no longer able to source this product from our supplier.
Espresso Machine Dual Wall Filter - 1 Cup [800ES/235]
This is the dual wall filter designed to pour a single cup of coffee for Breville espresso coffee machines.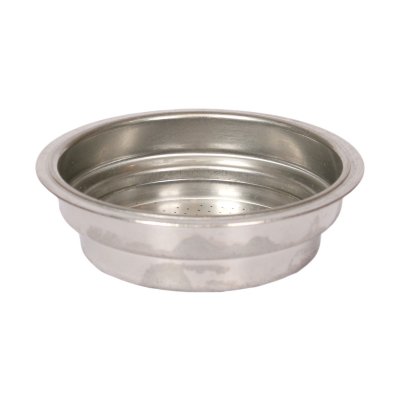 Product information
Genuine Breville espresso coffee machine filter
Stainless Steel Filter
Dual Layered
1 Cup Filter
This is a 1 cup filter which ensures that the extraction of coffee is design to pour 1 espresso.
Dual wall filter cups are designed to be used with pre-ground coffee. If you grind your one use a single wall filter cup or set the grinder to a courser setting.
We recommend descaling the espresso machine and replacing the brewhead seal before fitting the new filter cup. Part number also known as 800ES/235
Part number:

SP0000165

Stock code:

10130068