We can't get this product anymore
We are no longer able to source this product from our supplier.
Espresso Machine Dual Wall Filter - 2 Cup [800ES/235.1]
This is the 2 cup dual wall filter for some Breville espresso coffee machines. This filter is also compatible with many Sunbeam machines.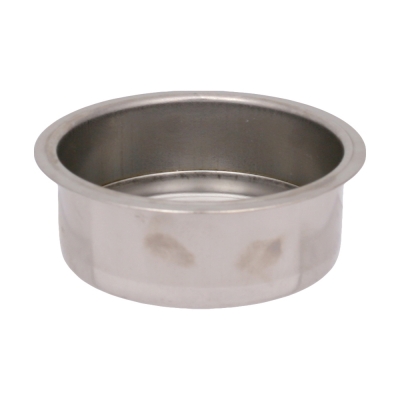 Product information
Genuine Breville espresso coffee machine filter
Stainless steel
Dual layered
2 cup filter
This is a 2 cup filter which ensures that the extraction of coffee is design to pour 2 espressos.
The filter cups dual walled base is designed for extracting coffee from store bought pre-ground beans.
We recommend descaling the espresso machine and replacing the brew head seal before fitting the new filter cup. Part number also known as 800ES/235.1
Part number:

SP0000166

Stock code:

10130133