We can't get this product anymore
We are no longer able to source this product from our supplier.
Espresso Machine Single Wall Filter Set BSWF100
Single Wall filter Set for Breville and Sunbeam Espresso Makers. This single wall (or non-presurrised) filter set gives you full control over coffee extraction.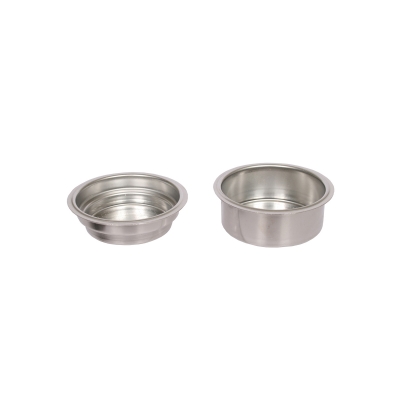 Product information
Genuine Breville Filter
Fits both Sunbeam and Breville Espresso Makers
Stainless Steel Filter Cups
Single Layered or Non-pressursed
2 Cup & 1 Cup Filter included
We recommend descaling the espresso machine and replacing the brewhead seal before fitting the new filter cup.
Part number:

BSWF100BSS

Stock code:

10130091