This product is no longer available
Unfortunately this product is now obsolete. We are no longer able to source it from any of our suppliers.
Vacuum Bags 5pk Lux D820

These Filta Lux D820 vacuum cleaner bags are generic replacement bags for Lux 1 and D820 vacuum cleaners.
$18.95$7.00 shipping within NZ (or pick up in Auckland for free)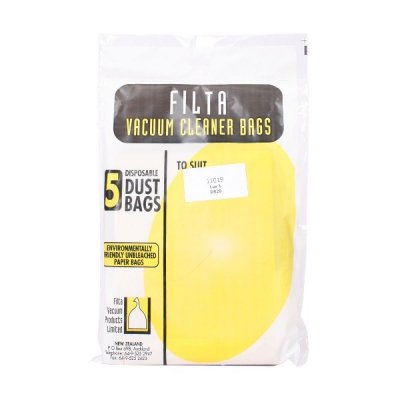 Product Information
Generic Filta vacuum cleaner bags
5 bags included
2 ply paper bags
It is not recommended to reuse vacuum bags as this can place extra strain on the motor and can lead to motor failure.
Part number:

11019

Stock code:

10110004
Works with