Mixer Frozen Dessert Maker AT957A - Major

The AT957A frozen dessert maker is for Kenwood Major mixers. The Major-sized frozen dessert maker is a fantastic attachment for creating gorgeous ice creams and sorbets.
$147.95 (last available price)
We don't stock this item, but we can order it for you.
We have ordered this 5 times before
We last ordered this on 21st December 2017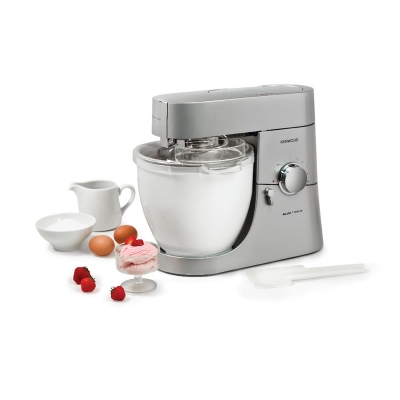 Product Information
It's easy to use and comes with its own plastic, Kenlyte™ bowl for mixing, a freezer bowl, paddle and lid. It takes just 30 minutes to prepare up to one litre of ice cream, with no artificial colours or additives.
Genuine Kenwood mixer frozen dessert
Makes sorbet, ice cream and other frozen dessert
One litre capacity
Includes:
1 x Mixing Bowl
1 x Freezing Bowl
1 x Mixing Paddle
1 x Lid
Part number:

AWAT957B01

Stock code:

10150307
Get a quote!