This product has been superseded
Replaced by
Mixer Glass Liquidiser Attachment KAH358GL

The KAH358GL glass blender / liquidiser attachment for some Kenwood Chef and Major mixers. Attaches to the high speed outlet at the top of your Kenwood mixer. Perfect attachment for making smoothies.
$136.95$7.00 shipping within NZ (or pick up in Auckland for free)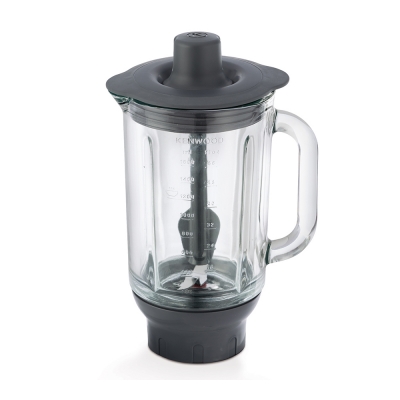 Product Information
Genuine Kenwood mixer blender / liquidiser attachment
ThermoResist™ Glass Blender
Dish washer safe
High speed outlet
Capacity:
Hot liquid 1.2 L
Cold liquid 1.6 L
Dimensions:
Includes:
Glass jug
Blade
Seal
Lid
Centre Lid
The ThermoResist™ Glass Blender switches between hot and cold mixes without the slightest risk of shattering or clouding. With removable, easy clean stainless steel blades, it's a great addition to your Kenwood toolkit.
Part number:

AW22000002

Stock code:

10150291