This product has been superseded
Replaced by
Mixer Whisk Stainless Steel Major - KW712207

The KW712207 is the stainless steel whisk for Kenwood Major mixers.
$71.95$7.00 shipping within NZ (or pick up in Auckland for free)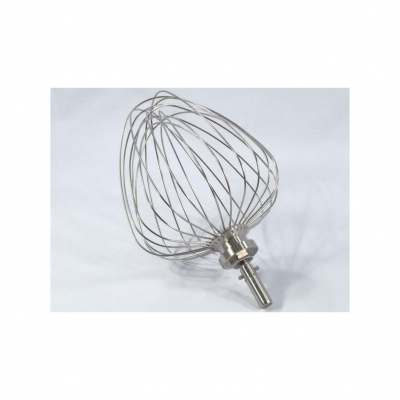 Product Information
Genuine Kenwood mixer whisk
Stainless steel
10 wire whisk
Balloon whisk
Push and twist lock
Includes:
It is important that you adjust the height of your Kenwood attachment before using it in your machine.
Adjustment instructions:
Unplug the mixer
Raise the mixer head and insert the whisk or beater
Hold the attachment, then loosen the lock nut on the shaft
Lower the mixer head
Adjust the height by turning the shaft. Ideally the whisk/K-beater should be almost touching the bottom of the bowl
Raise the head, hold the whisk/K-beater and tighten the lock-nut.
Part number:

KW712207

Stock code:

10150265