This product is no longer available
Unfortunately this product is now obsolete. We are no longer able to source it from any of our suppliers.
Vacuum Bags 5pk 1940

This 5 pack of vacuum cleaner Bags and 1 Filter is a generic replacement for Volta and Kambrook vacuum cleaners.
$15.95$7.00 shipping within NZ (or pick up in Auckland for free)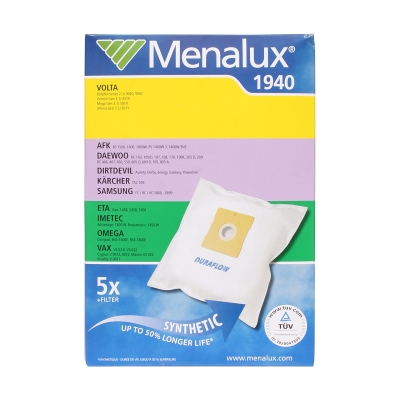 Product Information
Generic Menalux substitute vacuum cleaner bags
5 x vacuum cleaner bags included
1 x pre-motor filter included
Synthetic Bags
These vacuum cleaner bags are synthetic will have up to 50% longer life than that of the normal paper bag.
Part number:

1940

Stock code:

10020009