This product is no longer available
Unfortunately this product is now obsolete. We are no longer able to source it from any of our suppliers.
Vacuum Cleaner Scent - Lemon

The Menalux 4pk of Lemon vacuum cleaner scent is suitable to all vacuum cleaners including Electrolux, Nilfisk, Miele, Kirby and more!
$12.95$7.00 shipping within NZ (or pick up in Auckland for free)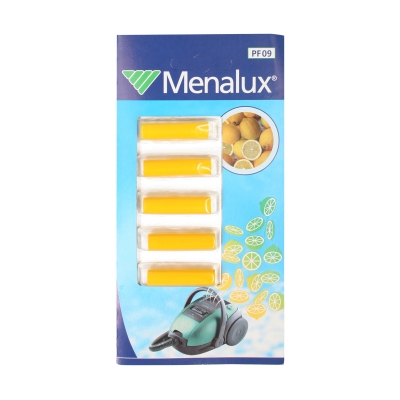 Product Information
Genuine Menalux Air freshner
Freshens the air whilst vacuum cleaning
5 air fresheners per pack
Delightful lemon fragrance
Simply place the air freshner cartridge into your vacuum cleaner bag or dust container for a fresh lemon fragrance every time you vacuum.
Part number:

PF09

Stock code:

10020005