This product is no longer available
Unfortunately this product is now obsolete. We are no longer able to source it from any of our suppliers.
Vacuum Bags FJM 16pk - Maxipack

This pack of 16 Miele FJM vacuum cleaner bags are suitable for Miele S2xx, s3xx, S5xx, S7xx, S4xxx, S6xxx and Compact C1 & C2 models of vacuum cleaner.
RRP: $89.00
$86.95 save $2.05$7.00 shipping within NZ (or pick up in Auckland for free)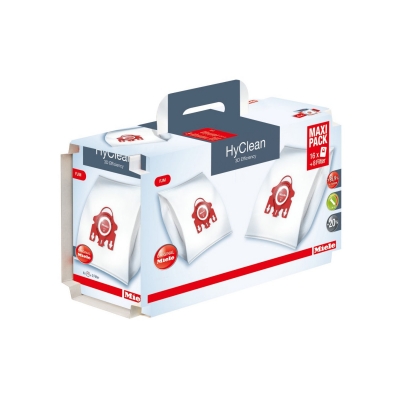 Product Information
Increased capacity thanks to the Hyclean 3D technology, means the new New SoftStructure material offers reduced air resistance and hence greater permeability, guaranteeing optimum cleaning performance even with low motor power input.
Genuine Miele vacuum cleaner dust bags
Microtech fabric
Renew suction performance
Removes odours
Includes
16 x Vacuum dust bags
8 x Pre-motor filter
The Microtech vacuum cleaner bag catches dust particles and debris for convenient disposal.
It is not recommended to reuse vacuum cleaner bags as this can place extra strain on the motor and can lead to motor failure.
Part number:

9922740

Stock code:

10200115