Currently out of stock
We went out of stock 19 days ago
We ordered this from our supplier 20 days ago
We expect to receive stock in about 22 days
Get notified when it's back in stock
Shaver Rotary Head 3pk (SH50) - 28520161
The Philips SH50 3pk shaver head fits Phillips Series 5000 wet and dry electric shavers.
$79.95 incl. GST$6.95 shipping within NZ (or pick up in Auckland for free)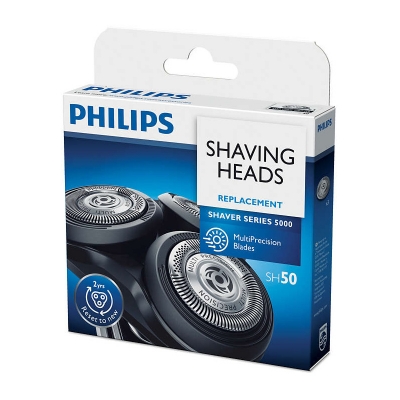 Product information
Genuine Philips shaver head
3 head pack
Slots to shave long hairs.
Holes to shave the shortest stubble
Head and cutter included
The Dual Blade system lifts the hair with the first blade and cuts with the second giving a closer shave.
To ensure the best shave it is recommended that you replace your complete set of heads every 2 years.
Part number:

28520161

Stock code:

10073551