This product is no longer available
Unfortunately this product is now obsolete. We are no longer able to source it from any of our suppliers.
Shaver Face Saver Stick - SP5B

Remington Face Saver is a pre-shave powder stick that reduces skin irritation resulting from the use of electric razors and shavers.
$18.95$7.00 shipping within NZ (or pick up in Auckland for free)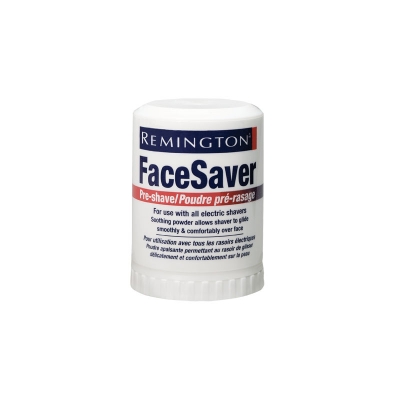 Product Information
Genuine Remington Face Saver
Using the Remington Face Saver pre-shave powder stick allows the shaver to glide smoothly across your skin with less friction which prevents irritation. The powder absorbs wetness and facial oils allowing hairs to stand up creating a more comfortable shaving experience. Face Saver Pre Shave Powder Stick can be used with all electric shavers.
Includes:
1 x Remington Face Saver powder stick
Part number:

SP5B

Stock code:

10050081
Works with
No compatible models