Currently out of stock
We went out of stock 1 day ago
We ordered this from our supplier 21 days ago
Get notified when it's back in stock
Coffee Percolator Glass Carafe - PC78002

This is the glass carafe for some Sunbeam coffee percolators. The glass carafe is the jug that collects the coffee in your coffee percolator.
$34.95$7.95 shipping within NZ (or pick up in Auckland for free)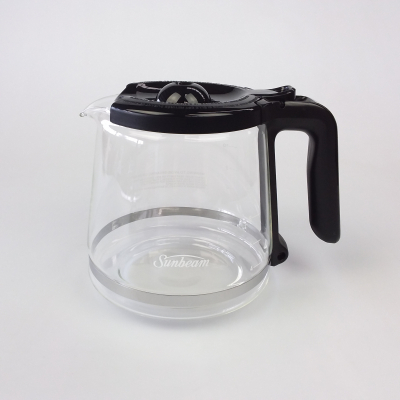 Product information
Genuine Sunbeam coffee percolator glass carafe
Glass
Black plastic handle
Dishwasher safe
Includes:
1x Glass coffee percolator carafe
NOTE:
Discard the carafe immediately if it is ever cracked.
Protect the carafe from sharp blows, scratches or rough handling. Do not use harsh abrasive cleaners that may scratch the carafe. Scratches may cause the carafe to break.
Do not set a hot carafe on a wet or cold surface.
Avoid sudden temperature changes, such as rinsing, washing, filling, or immersing a hot carafe with cold liquids.
Do not use a cracked or chipped carafe or a carafe having a loose or weakened handle.
Do not clean carafe with cleansers, steel wool pads, or other abrasive material.
Part number:

PC78002

Stock code:

10123224
Works with