Stink! We've run out.
We went out of stock 20 hours ago
85 in stock with our supplier (as of 22nd May 2019)
We ordered this from our supplier 15 days ago
Get notified when it's back in stock
Coffee Percolator Glass Carafe Aroma

This is the glass carafe for some Sunbeam Stainless Drip Filter percolator coffee machines. The glass carafe is the jug that collects the coffee in your coffee percolator.
$31.95$7.00 shipping within NZ (or pick up in Auckland for free)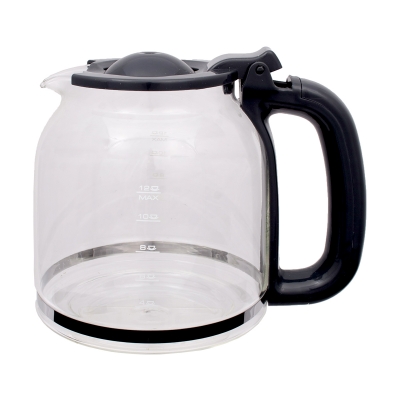 Product Information
Genuine Sunbeam percolator coffee machine glass carafe
Glass
Black plastic handle
Attached flip lid
Dish washer safe
12 cup capacity
Includes:
1 x Glass coffee percolator carafe
Part number:

PC79002

Stock code:

10120163