This product is no longer available
Unfortunately this product is now obsolete. We are no longer able to source it from any of our suppliers.
Electric Blanket Control 972A5

This is the Sunbeam Safe & Sound electric blanket control 972A5. This control also replaces the old electric blanket control 972A1.
$79.95$7.00 shipping within NZ (or pick up in Auckland for free)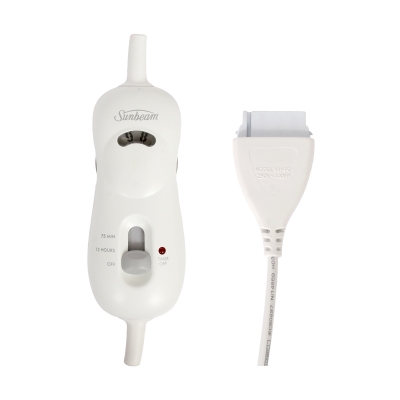 Product Information
Genuine Sunbeam electric blanket control
Easy countdown timer
9 heat level safety protection
Automatic temperature adjustment
The control has an easy countdown timer turns the blanket off after 75mins or 12 hours. 972A5 control replaces the previous model 972A1.
Please confirm that the connection is correct for your model of electric blanket before purchasing. If you are unsure that the control is at fault we recommend having your electric blanket tested at your local service agent.
Part number:

972A5

Stock code:

10120001
Works with