This product is no longer available
Unfortunately this product is now obsolete. We are no longer able to source it from any of our suppliers.
Electric Blanket Control 973A1

The 973A1 Control is the Sunbeam Safe & Sound controller for BL3121 and BL3151 electric blankets
$68.95$7.00 shipping within NZ (or pick up in Auckland for free)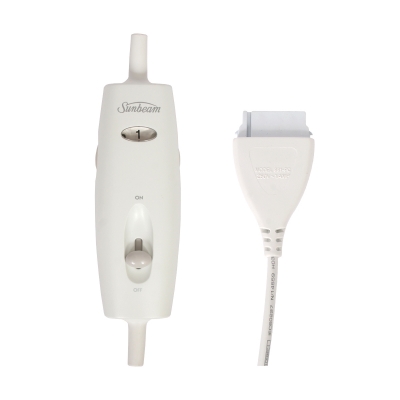 Product Information
Genuine Sunbeam electric blanket control
9 heat level safety protection
Please confirm that the connection is correct for your model of electric blanket before purchasing. If you are unsure that the control is at fault we recommend having your electric blanket tested at your local service agent.
Part number:

973A1

Stock code:

10120070